I fear, like most of my landscape shots, this picture does not do the scene justice.
Many mornings, while Spokane (elevation, 2000ft) is tucked away in a blanket of clouds, we (2500-3000ft) are poking out, with our hillside, into the morning sun.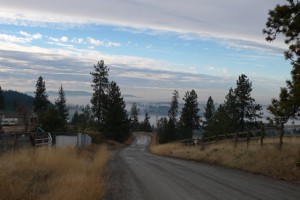 This was one such day, as we were traveling down the road, on our way into town, down from our sunny vista, and into the grey blanket that still had Spokane bundled in bed.