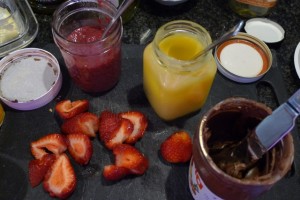 Condiments (raspberry curd (made fresh this morning), lemon curd, Nutella, strawberries).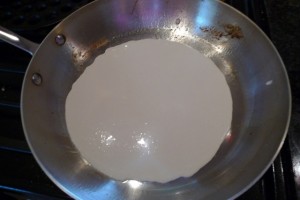 Poured (not to kill the magic — but crepes are just really thin pancakes).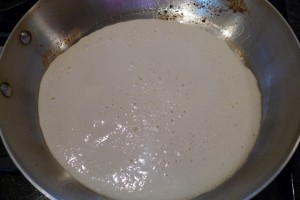 Bubbled (again, just like a pancake).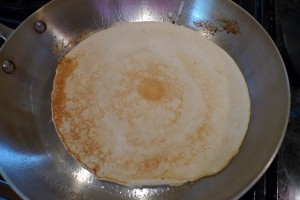 Flipped (can you see where the hotspot in me skillet is? freaky, huh?).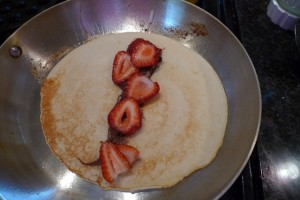 Filled (Nutella and strawberries).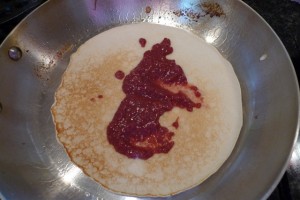 Filled (raspberry curd).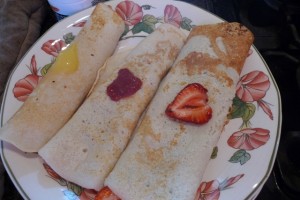 Plated.