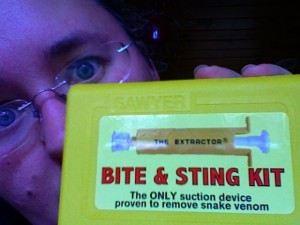 The Extractor is the niftiest invention since . . . since another really nifty invention. If you live around stinging insects, it's particularly useful for removing the venom of their bites. Fortunately, we haven't had the opportunity need to try it out on snakebites.
It contains the vacuum pump and several heads to choose from, depending on the location and size of the bite.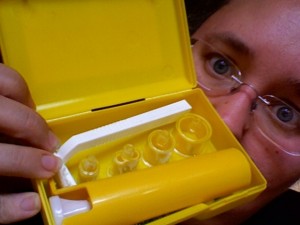 It does give you a wicked hickey, though, especially if you use it on delicate skin, since the basic operation is to create a vacuum on the skin:

If you're in a place where you're likely to be stung (especially if you're likely to be stung more than once), I can't recommend one of these enough.