This little house in in the woods off Bigelow Gulch between Theirman and Florida.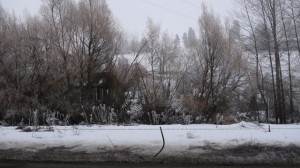 You can't see from this shot, but it's two or three stories tall.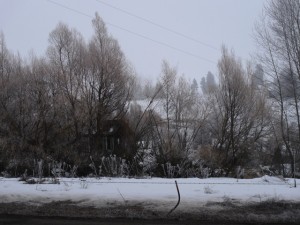 It's got a lot of windows, and is like a Mad Hatter cottage.
When Farmerteen and I build a clubhouse, this is going to be our template.