Crafting Retreat @ Camp Cross
June 5-7
REGISTRATION DEADLINE: May 15
Spinners, weavers, scrapbookers, knitters, crocheters, quilters, beaders, writers, embroiderers, card makers, felters, poets, . . . whatever your craft, come join women from the Inland Northwest at beautiful Camp Cross for relaxing weekend of crafting, reading, and hanging out.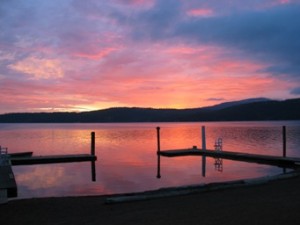 Registration:
Full weekend ($105)
Saturday only ($75)
Send registration and payment by May 15 to:

Jen Garrison Stuber
PO Box 689
Newman Lake, WA 99025
Space is limited, so register early to ensure your spot.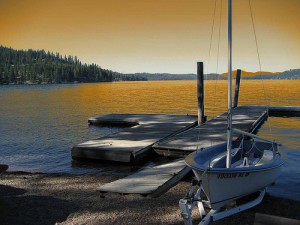 Schedule:
Friday (June 5)

Boat leaves from Loft's Bay at 6:30pm

Friday evening

Arrive and settle in

Supper and crafting await you.

Saturday (June 6)

Boat leaves from Loft's Bay dock at 9:30am

Brunch and crafting

Potluck snacks through the afternoon

Supper and crafting

Boat returns to Loft's Bay at 8:30pm

Sunday (June 7)

Morning Eucharist* on the lake

Leisurely brunch and clean-up

Boat returns to Loft's Bay dock at Noon

*pending clergy availability; all are welcome to participate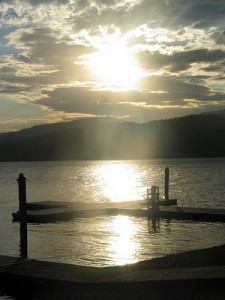 Menu:
Friday Supper – Soup and Homemade bread
Saturday Brunch – Egg casserole, fresh fruit, fruited oatmeal
Saturday Afternoon – Potluck snacks (bring your favourite to share!)
Saturday Supper – Mujadara (lentils and rice dish), and salad
Sunday brunch – Fresh fruit, egg casserole, homemade granola, yogurt
Things to bring:
potluck snack for Saturday afternoon
drinks you desire beyond coffee/tea/water
crafting supplies
linens (sleeping bag, pillow, extra blanket)
towel
toiletries (sunscreen, bug spray)
flashlight
sweater (evenings are cool)
camera
alarm clock (or not! sleep in!)
book(s)
swimsuit (join the polar bear club!)
FAQ:
Q: I don't want to stay over. Can I come for just part of the time?
A: Sure, see the "Saturday only" option, and come play for the day with us.
Q: Where can I sign up?
A: Register here.
Q: How do I get there?
A: Directions to Loft's Bay are here. The Camp Cross boat will ferry you to Camp from the dock.
Q: Why do I need a flashlight?
A: The "green house" (bathroom) is a dark walk from the cabin at night.
Q: Do you have cabins with bathrooms in them?
A: There are a few cabins with facilities available. Let me know if you need one of these, and I will work to accommodate you.
* One two person (full size bed) cabin with toilet.
* One four person cabin (1 room full size bed, 1 room two twin) with full bathroom.
* Rustic hermitage, lake view, away from main camp.
Q: What if I'm not crafty?
A: You can still come and play with us. Bring a book, bring something you're working on, hang out and fellowship with other women, and commune with nature.
Q: Can I do a demo of my craft?
A: That would be great!