We haven't had a house full of teenagers in a while. (And I think Michael's okay if we don't again for a while yet!)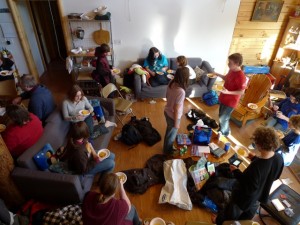 This many teenagers makes the ginormous livingroom seem kind of small.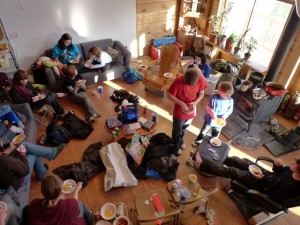 On the woodstove are pots of chili, vegan-gluten-free soup, and Campbell's chicken noodle. The Campbell's was nearly tragic, as it ran dry, with the big, plastic ladle in it. Fortunately, I was running the woodstove low enough that it did not burn or melt, and the tragedy was averted.
Farmerteen has a large group of very thoughtful friends. Their gifts reflected this thoughtfulness, as they were obviously chosen with her in mind . . . this is a nice group of teens.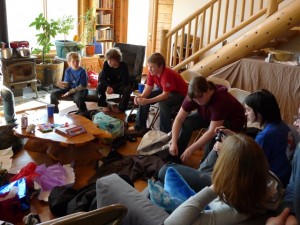 Bob, the handcrafted skull: